Borscht
This website may contain affiliate links and advertising so that we can provide recipes to you. Read my privacy policy. Borscht: the perfect soup for when you want to feel healthy but need something packed with flavor. It's like a hug in a bowl, if that hug was made of beets and potatoes. This tasty…
This website may contain affiliate links and advertising so that we can provide recipes to you. Read my privacy policy.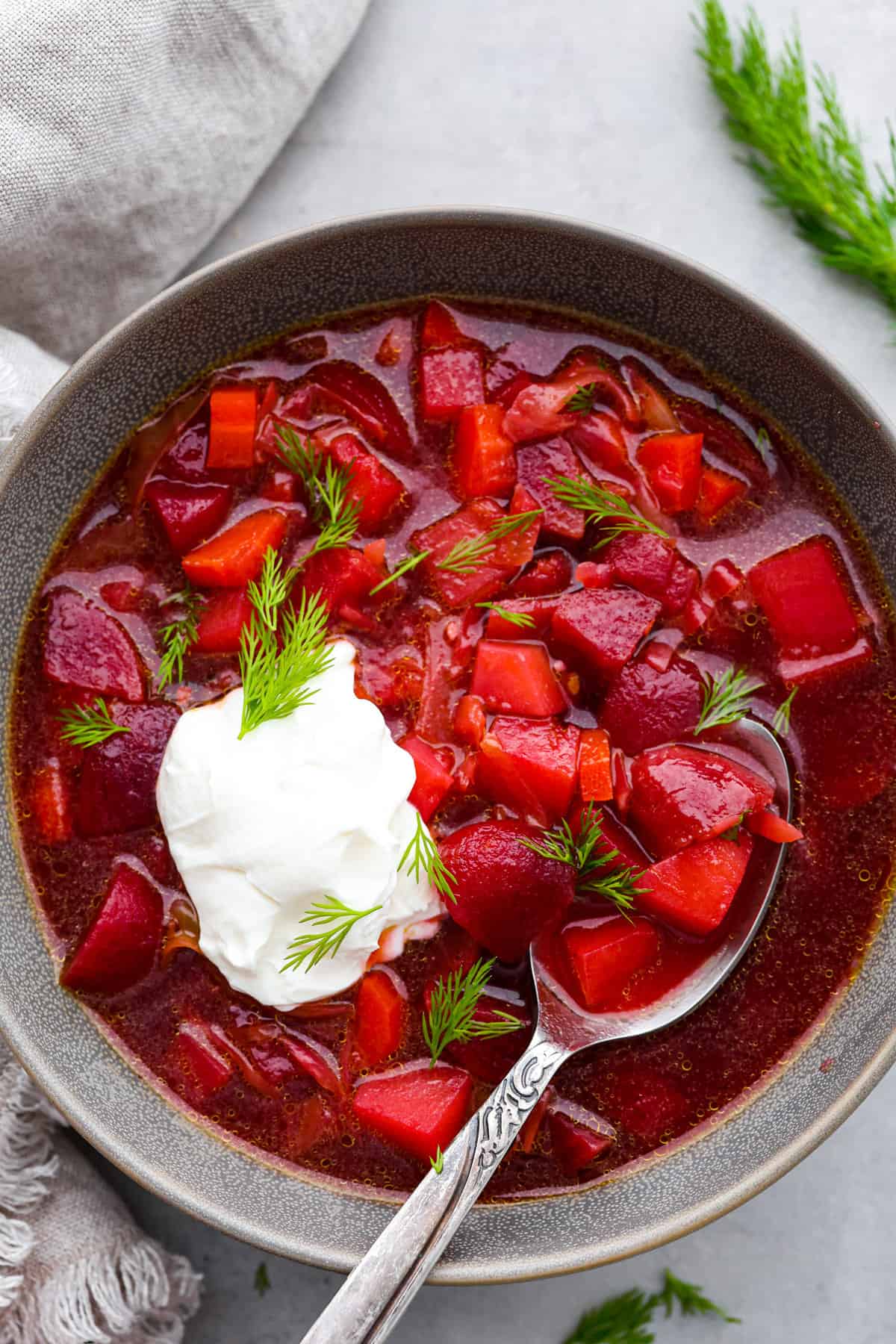 Borscht: the perfect soup for when you want to feel healthy but need something packed with flavor. It's like a hug in a bowl, if that hug was made of beets and potatoes. This tasty Ukrainian soup will become a new family favorite!
I love recreating eastern European recipes at home! After you make this hearty and delicious Borscht, you'll have to try my homemade pierogi recipe as well as this Hungarian stew. They're both so satisfying and delicious!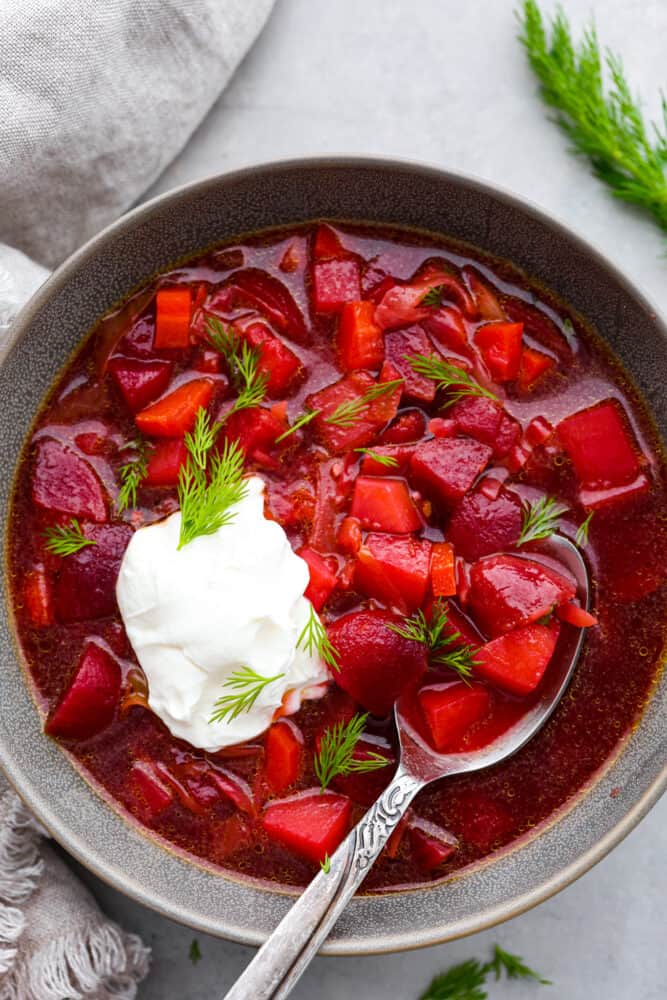 What is Borscht?
If you've never tried it, borscht is a traditional soup that originated in Eastern Europe. It's made with beets, potatoes, cabbage, carrots, onions, and sometimes meat. (Yum!) It's usually served with a dollop of sour cream and a slice of bread (usually rye). Borscht is a popular dish in many countries, including Russia, Ukraine, Poland, and Lithuania. The soup is known for its bright purple color and sweet and savory taste. It's a healthy and filling meal that's perfect for cold weather, and it's also a great way to get your daily serving of vegetables! It's also packed with fiber, making it the perfect pot of nutrition.
You won't believe how easy it is to make borscht! All you need to do is chop up some veggies, throw them in a pot with…
Read full article Source