How to Roast Poblano Peppers
This website may contain affiliate links and advertising so that we can provide recipes to you. Read my privacy policy. If you're a fan of peppers and haven't tried roasted poblano peppers yet, you're missing out! These peppers have a unique flavor that is smoky, slightly sweet, and just a little bit spicy. Roasting them…
This website may contain affiliate links and advertising so that we can provide recipes to you. Read my privacy policy.
If you're a fan of peppers and haven't tried roasted poblano peppers yet, you're missing out! These peppers have a unique flavor that is smoky, slightly sweet, and just a little bit spicy. Roasting them brings out their full potential, making them perfect for giving your favorite Mexican dishes a little kick.
Once you've roasted your peppers, here are a few delicious recipes to use them in: chicken enchiladas with avocado cream sauce, this queso chicken skillet, or salsa tatemada! You'll love the smoky flavor with a hint of heat that roasted poblano peppers add.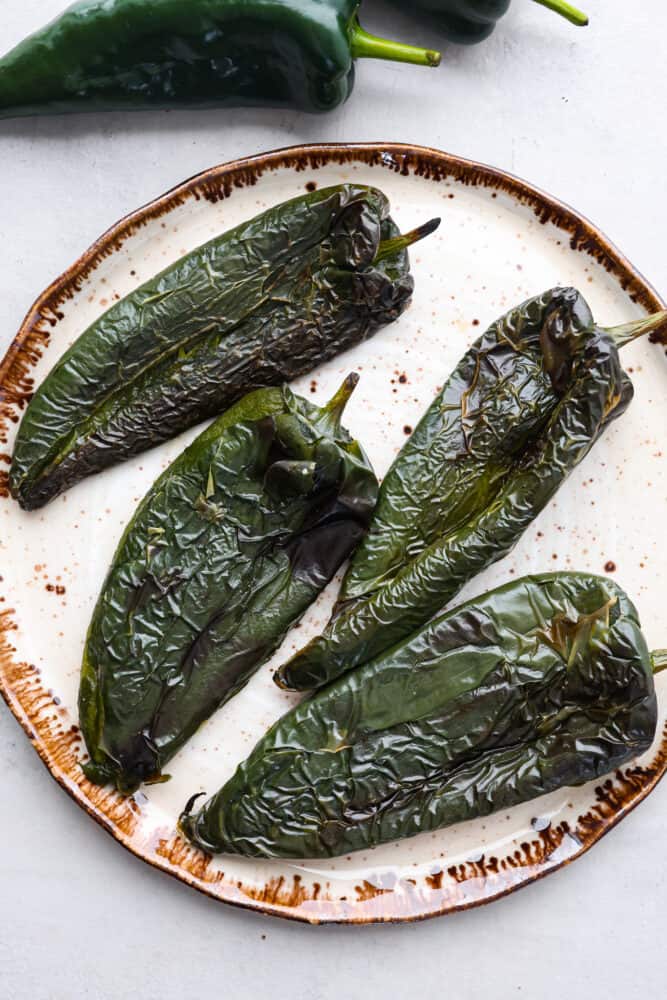 Oven Roasted Poblano Peppers
Let's talk peppers. If you don't use poblano peppers in your cooking, here is your sign to! They're more mild than jalapeno and serrano peppers, but still add a tasty kick to any dish. I'll let you in on a secret, though. If you want to get the most out of your poblano peppers, you need to roast them! When these peppers hit the heat, their taste transforms into a rich and smoky delight that will make your dishes shine. Poblano peppers are known for their delicious natural sweetness, and roasting them only makes them taste even better.
So, how can you use these amazing peppers? The options are endless! One fantastic way to enjoy roasted poblano peppers is by stuffing them with a mixture of cheese, beef, and spices. If you're feeling adventurous, chop up…
Read full article Source