Oats Uttapam (Instant & Healthy)
Looking for yummy and different Oats Recipes for your everyday meals? Here's one that is really a great one, when it comes to flavors, health as well as ease in making. This instant recipe is that of an Oats Uttapam, which is an easy and nutritious way of making uttapams with oats, sooji or rava…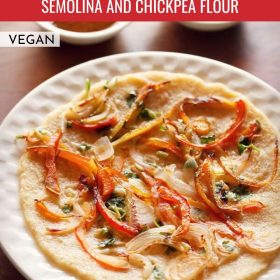 Looking for yummy and different Oats Recipes for your everyday meals? Here's one that is really a great one, when it comes to flavors, health as well as ease in making. This instant recipe is that of an Oats Uttapam, which is an easy and nutritious way of making uttapams with oats, sooji or rava (cream of wheat) and gram flour (besan). A twist to your regular uttapams too. Whether you add the veggies or not, this dish is going to be yummy in every way. The recipe is also vegan friendly.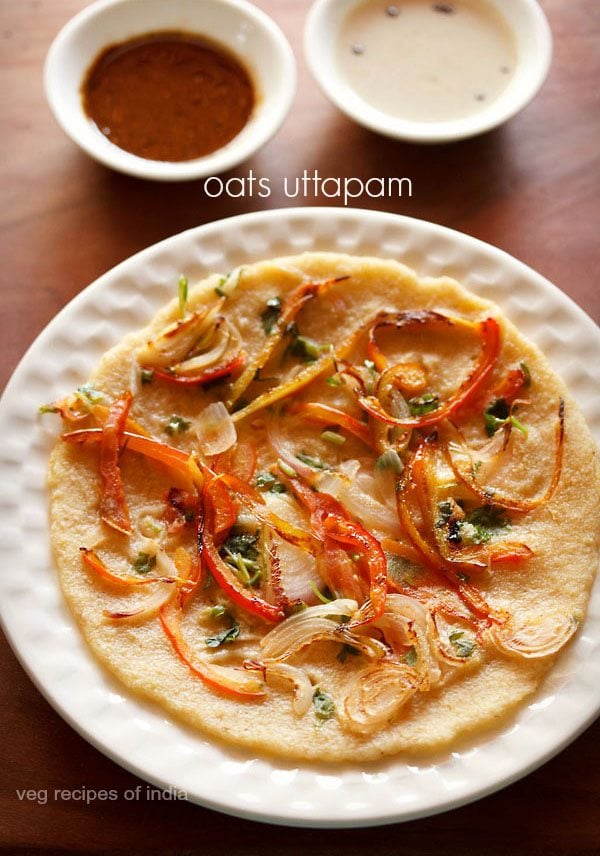 About Oats Uttapam
This Oats Uttapam is a fantastic way to use oats, other than in your breakfast cereal bowls paired with milk. Also, it is a sumptuous and healthy variation to your usual traditional uttapams as well, because it is always good to have variety in food too. Helps to break the monotony of life.
In this recipe of Oats Uttapam, all you need to do is to make the batter and prep up the vegetables that go as a topping on the uttapam. In case you wish to, you can also make the uttapams without one or two veggies or even add more as per your choice.
For the batter, you have to begin by grinding the quick cooking oats or rolled oats into a fine flour. Then, add in the other ingredients like rava or sooji (cream of wheat, semolina flour), besan (gram flour) and…
Read full article Source